Gabinete Tecware Nexus M-atx Vidrio Templado 3 Coolers 120mm
en 6x 5686 pesos con 75 centavos$5.686,75
Llega gratis el martes con Mercado Envíos
Solo en CABA y zonas de GBA
Comprando dentro de las próximas 6 h 32 min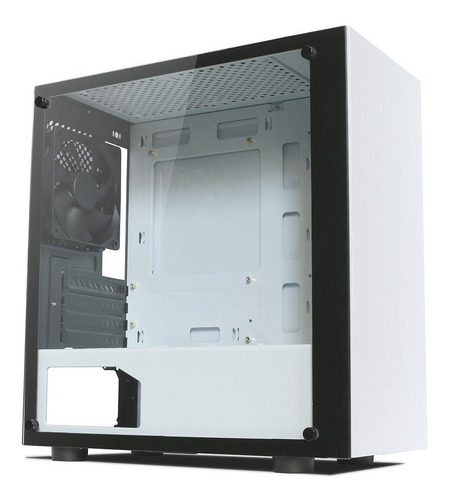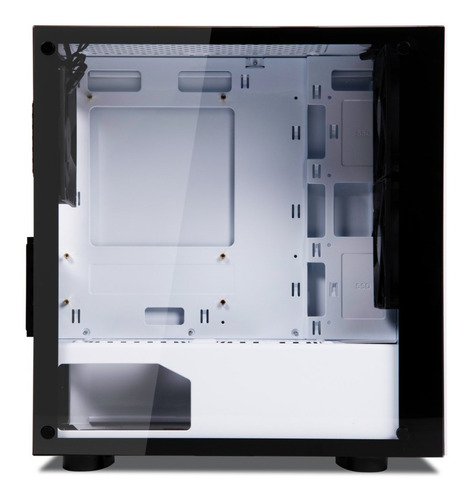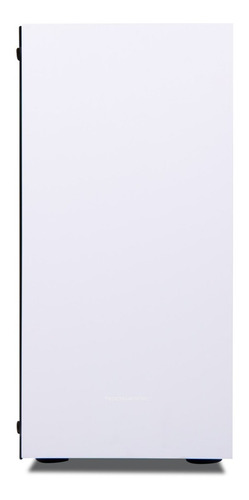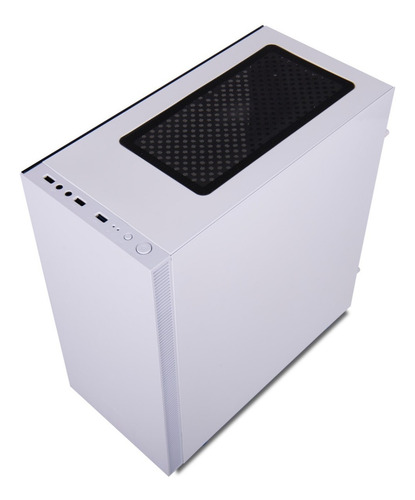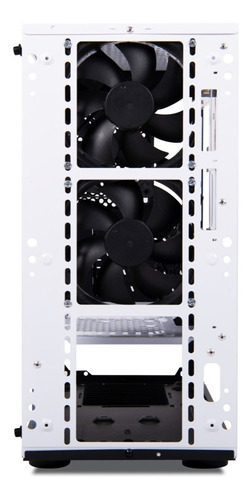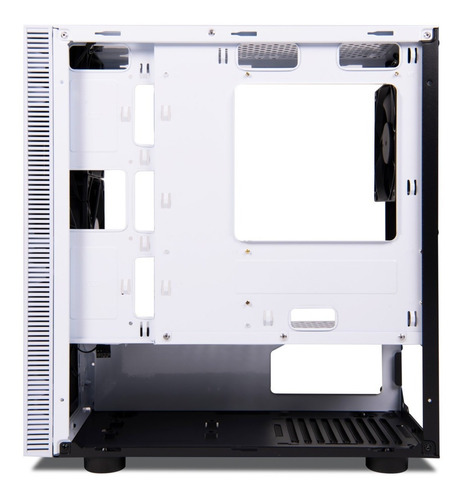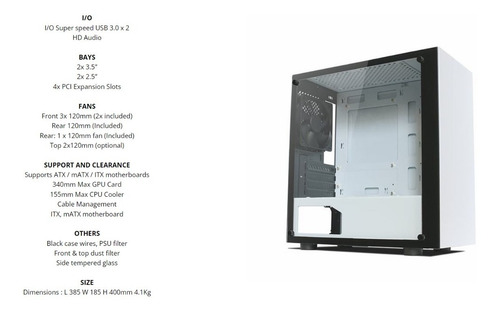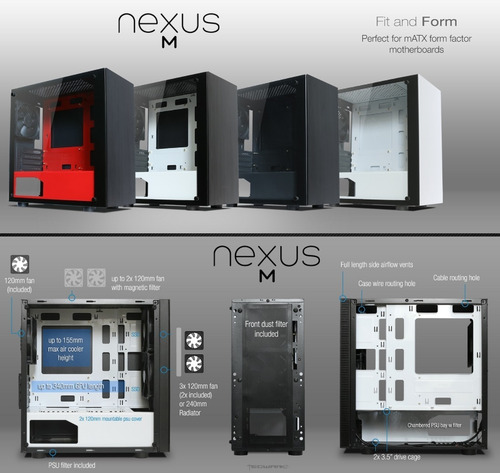 Características principales
| | |
| --- | --- |
| Marca | Tecware |
| Línea | M-ATX |
| Modelo | NEXUS M |
Otras características
Incluye fuente de alimentación: No

Tipo de estructura: Mid tower
Puertos: USB 3.0,Audio HD

Bahías: 3.5 in,2.5 in
Altura x Ancho x Largo: 400 mm x 185 cm x 385 mm

Es gamer: Sí
Descripción
PCMODD

Nexus M - Designed for Fit and Form

The Tecware Nexus M line offers a minimalist design coupled with a sophisticated tempered glass side panel for that added premium look and feel. Show off your style and view your components while you game, with built-in cable management features including multiple routing holes help you to look the part as effortlessly as possible. The Nexus M series cases features full length magnetic air filters both on top and behind the brushed surface front panel, ensuring your components remain visible but dust free, with the added benefit of improving thermals and therefore the performance of your machine.

Build in it and you'll discover how these inexpensive cases can look so premium.


Stay Cool

The Nexus M includes three 120mm fans (two for the front, one for the rear) to keep your PC running cool and to provide positive air pressure from the get-go. Air vents have been added the full length along the right side of the front panel as well as the the bottom to aid airflow. If you require more air pressure from additional fans, the Nexus M supports a total of three 120mm front fans (two included), a single exhaust fan (included) and an additional two 120mm top fans. The chambered PSU bay is also filtered to ensure the insides remain as dust free as possible.

Clearance is also taken into account, with a room for a CPU cooler up-to 155mm.


Room for Expansion
A PC needs components. With a total of four PCI expansion slots, you have the room to add additional functionality should you require it. Storage is plentiful too, with two 3.5"/2.5" bays ready to be populated by a hard drive or super fast solid-state drive.

Features

• Supports ITX and mATX Motherboards.
• 2x 3.5" drive bays and 2x 2.5" bays.
• 4x PCI expansion slots.
• Support for a total of 6 case fans (3 included).
• 2x USB 3.0 front I/O.
• Chambered PSU bay with filter.
• Multiple cable routing holes.
• Tempered glass side panel.
• Up-to 155mm CPU cooler, 340mm max GPU length.